TAMIM FISH PROJECTS an aquaculture sub-division that engages in various fresh water fish grow-out culture such as TILAPIA, KOI, SHING, MAGUR, PABDA, RUHI, KATOL, TANGRA, PUNGAS, CARP FISH etc, the division has qualified team of monitoring and technological advantage.
With its very own aquaculture projects in multiple places around the country, they were able to modify their operations to be more efficient and produce results in meeting local demands.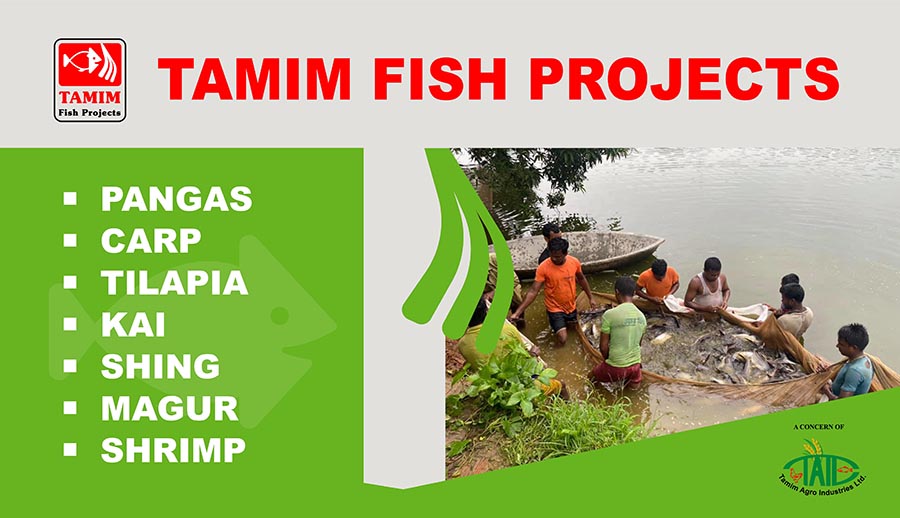 This sub-division was born out of in house R&D section for aquaculture. Later it fixes its goal to create a sub division that will and introduce scientific fishing technology and become the best version of themselves.
Tamim Fish Projects are collaborative establishments like contact based farming, contractual aquaculture, bio-flock, lease based aqua projects, mega aquaculture and breeding segments and so on.
Tamim Fish Projects already engaged in fish culture, production, distribution and planning to expand its exposure towards processing, export and marketing of fresh and frozen seafood products.