September 1, 2021
Posted by:

tamimgroup

Category:

Our Concerns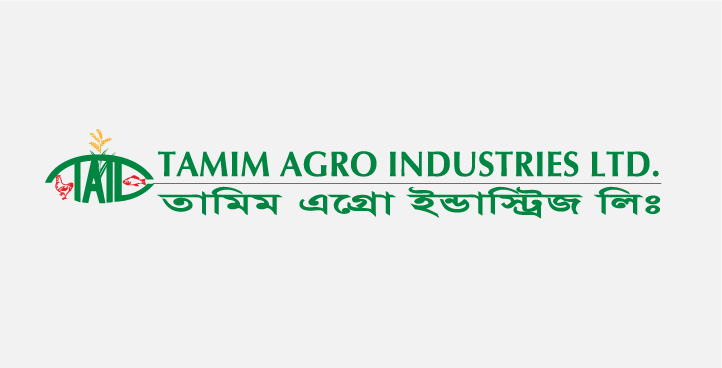 Tamim Agro industries ltd is our located in Bogura, Bangladesh and is part of the leading feed producers industry. Tamim agro industries ltd has over 500 total employees across all of its location and has vast distribution network with 10 nationwide depots. As a supplier to the animal feed industry, specializes in animal feed and nutritional products specialties. The Tamim Agro industries its understand its role as a vital integrated part in the Food Chain, from farm to fork.
Our product range offers economic solutions to our customers, with a strong commitment to poultry, cattle and Aqua health and welfare. This should be understood as our contribution to better human and environmental health, for all of us and future generations.
Together with our animal health division we keep track with newest developments in animal nutrition to offer up-to-date products for the feed industry. Feed and Food safety are key elements in our quality management and guarantee safe products for a successful and sustainable feed production.
Key product:
Products can be categorized in the following subcategories.
Fish Feed (floating and sinking feeds)
We are a prime producer of fish feed, engaged in manufacturing and supplying it for various breeds of fish. Our fish feed is widely demanded in the market due to its quality and health benefits. It is manufactured using the finest raw materials, making it easy to consume and digest.
Like poultry farming, fish farming is also seen to be rising in huge figures in these recent years. Fish is rich in protein, sometimes making it a part of the daily meal in most of the coastal and polar region. Aquaculture has favorable circumstances for recognizing buyers in the wording of supportability, wellbeing, reasonableness, and biodiversity. Care fish feed has both floating and sinking feed variant for its customers across the country.
Cattle / Rumen Feed:
We are known as the leading manufacturers and suppliers of cattle feed in the entire Bangladesh. Our feed for dairy cattle involves of energy ingredients, protein upgrades and mineral improvement, supplement upgrades, selenium, vitamin content, fiber upgrades and carbohydrate upgrades. It is additionally made by using unrivaled quality grains, amino acids, supplements and minerals that helps in weight gain and speedier advancement of your dairy cattle. Our feed helps in meeting the sustaining needs of your dairy cattle at each life orchestrate and moreover, improving the up and coming age of the gathering up.
Poultry Feed (Broiler, Layer, continental Breeds)
We are one of the renowned manufacturers and suppliers of poultry feed in Bangladesh with the band name "Care Feed" keeping our customer's needs in our mindset, we offer high-quality products which are made from raw material enriched with essential minerals and vitamins. We maintain a stringent check to ensure our products are meeting our customer's expectations. Manufactured under strictly hygienic conditions, our nutritious care poultry feed is demanded by various dealers, poultry business identities and individual poultry farmers.
Care feeds Salient Features:
Properly packaged in quality bag qualitative feed hygienically manufactured affordably priced highly nutritional completely natural available in customized form for different animals in each segments of poultry, Cattle and Aqua.
Additives:
Besides the large product line we also produce and trade some raw ingredients like DORB (De Oiled Rice Bran) which is widely used in animal feed production in different industries.
We also import and trade different ingredients like Palm kernel expeller, MCP, DCP, Limestones, DDGS, CGM, rapeseed, Maize, Soybean meal and extractions Etc.